The bag( on page 114 in your handbook) was cut at 11 1/2 using the Tags, Bags, and More cartridge using the clear stencil material. You can get this stencil material at Hallmark Scrapbook by clicking
==>here<=
=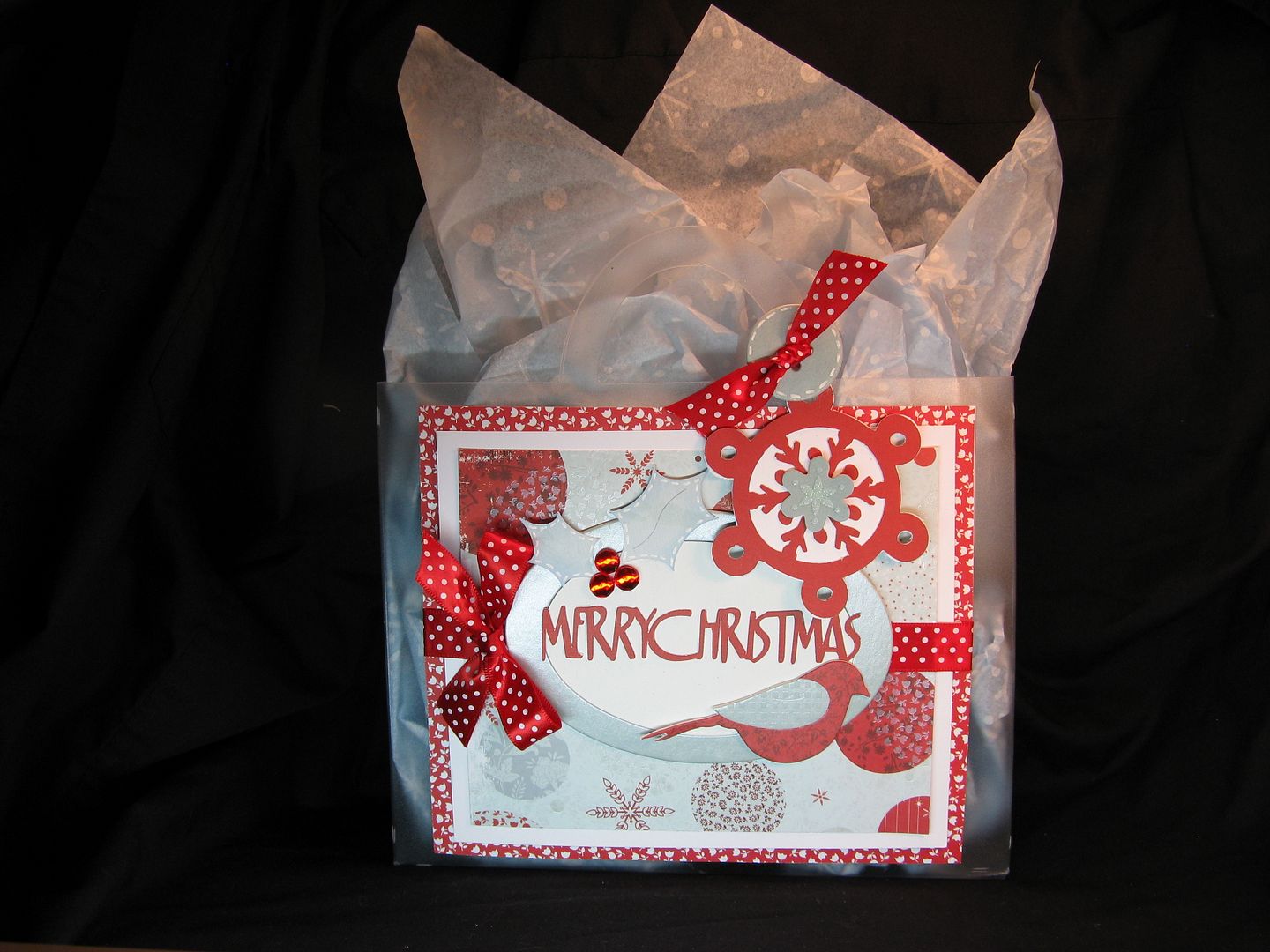 I adhered it all together using my ATG gun, but if I had to do it all over again I would have used the
Provo Craft
terrifically tacky tape because it holds much better on this material than your ATG gun will.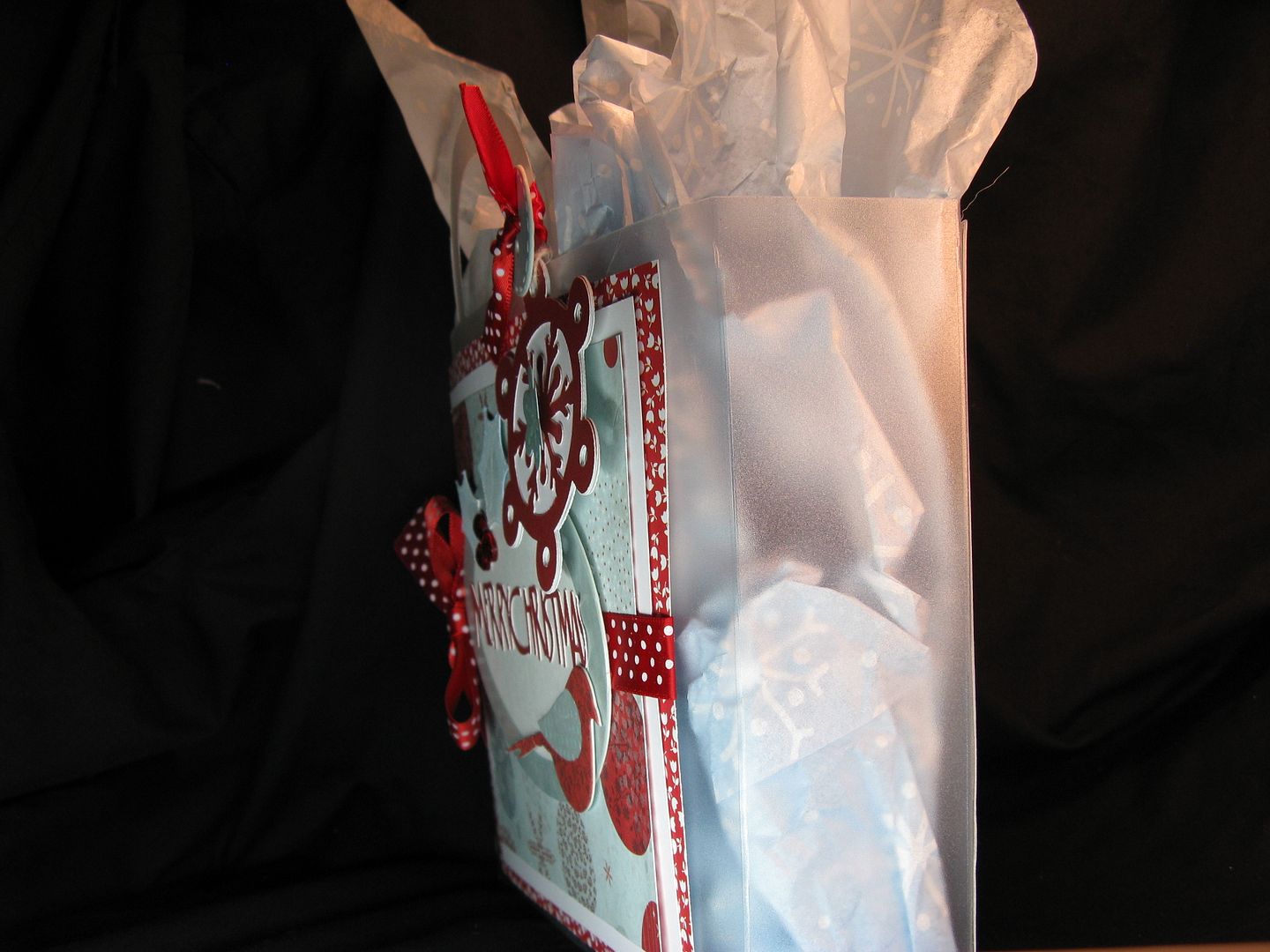 I then cut the holly leaf using Jubilee(page 77) at 1 1/2". Then I cut the '
Merry Christmas
' (from the same page) at 3/4". I then added a chipboard oval and bird from the
SEI 'chiplets
' box. Red rhinestones were added to the holly leaf as berries.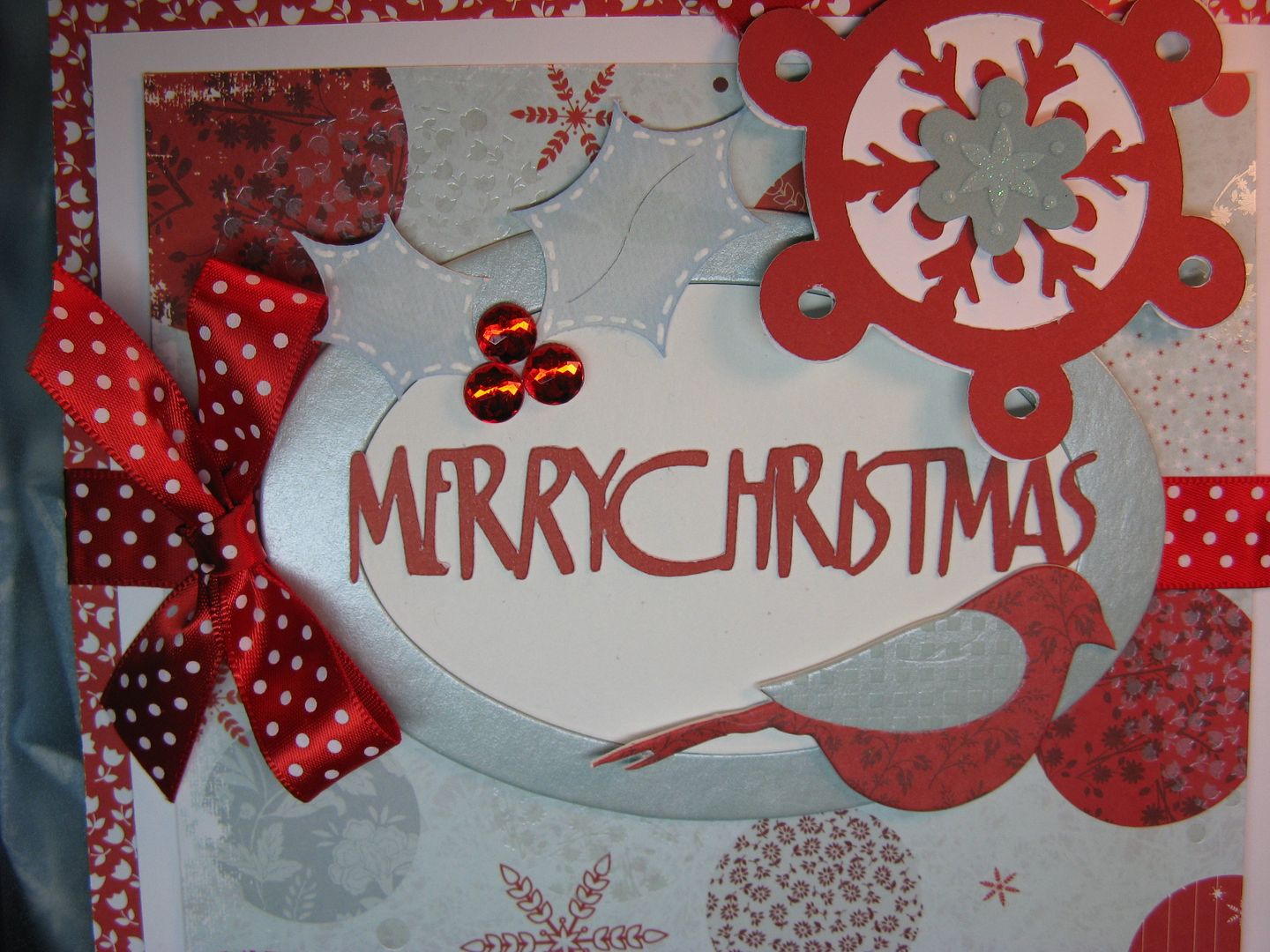 The tag was cut using the Very Merry tags(did you kn0ow you can pre-order this cartridge at Hallmark Scraobook for $18.99!) cartridge at 3". On top of the tag I added some
SEI Sparkling Frost accents
to the tag.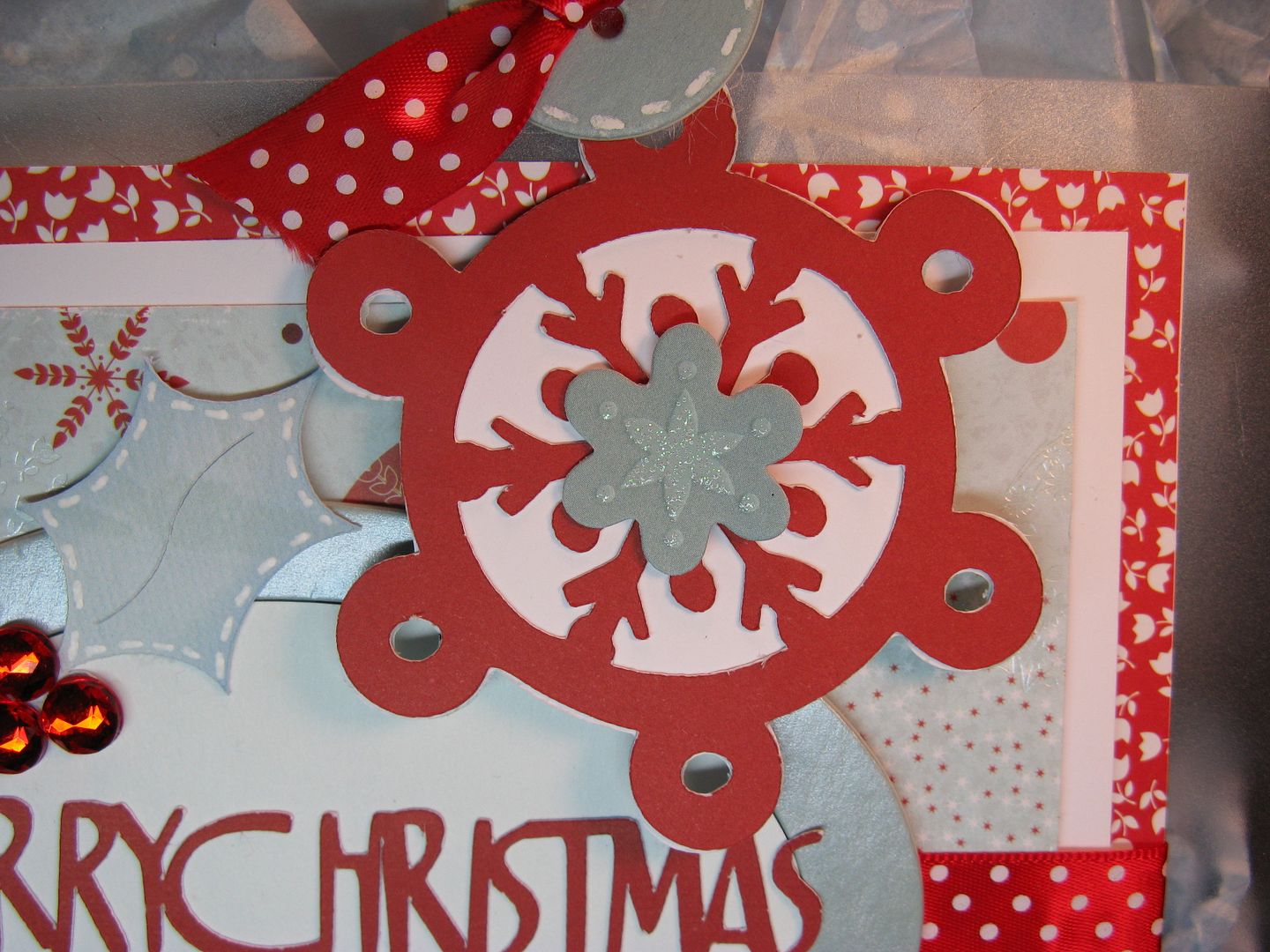 On the back side of the tag I cut the other part of the same tag and adhered it,(I just love this cartridge!) so I would have a 'to' and a 'from' on my tag.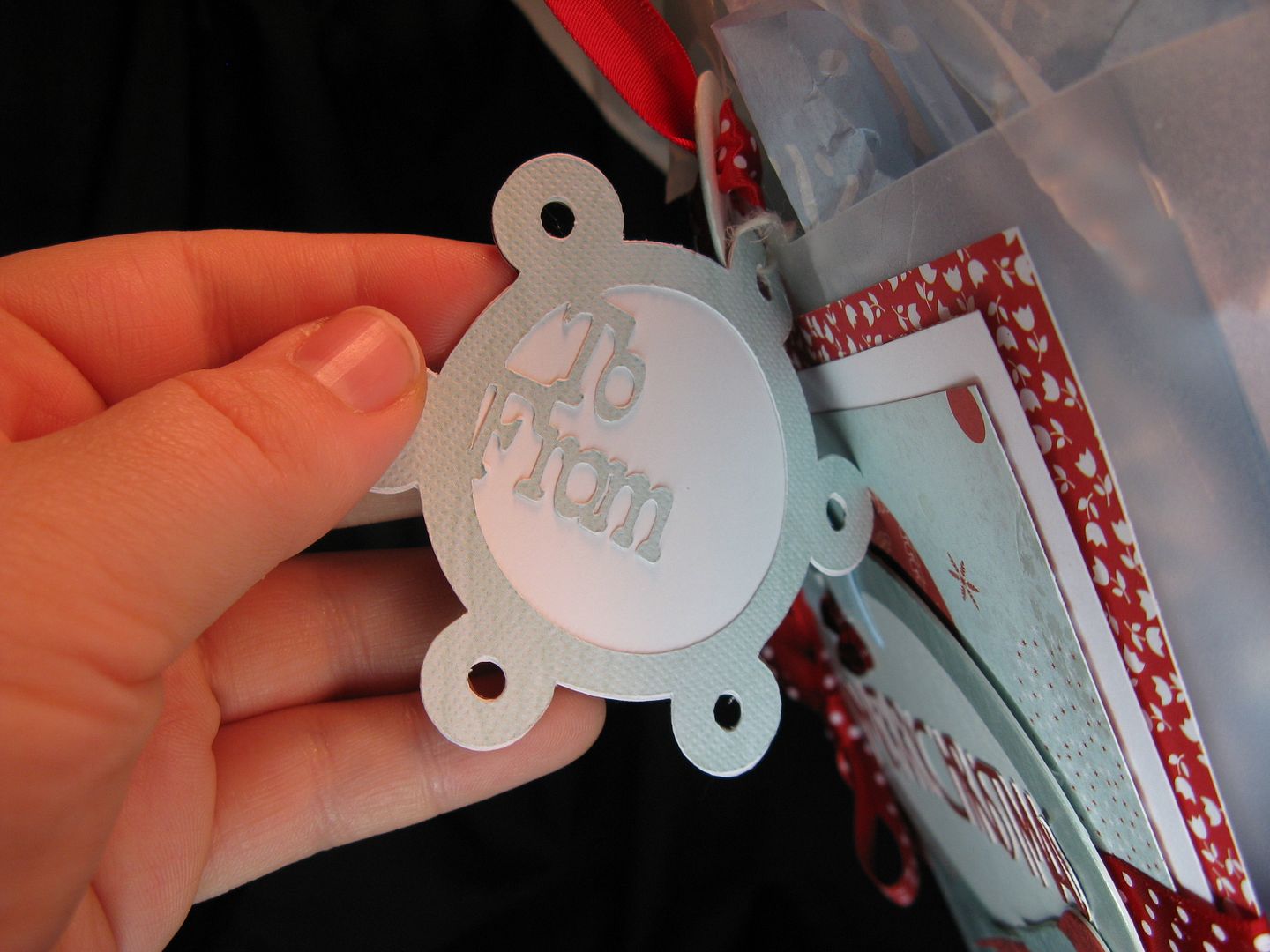 The tags were cut using Joys of the Season and Very Merry Tags.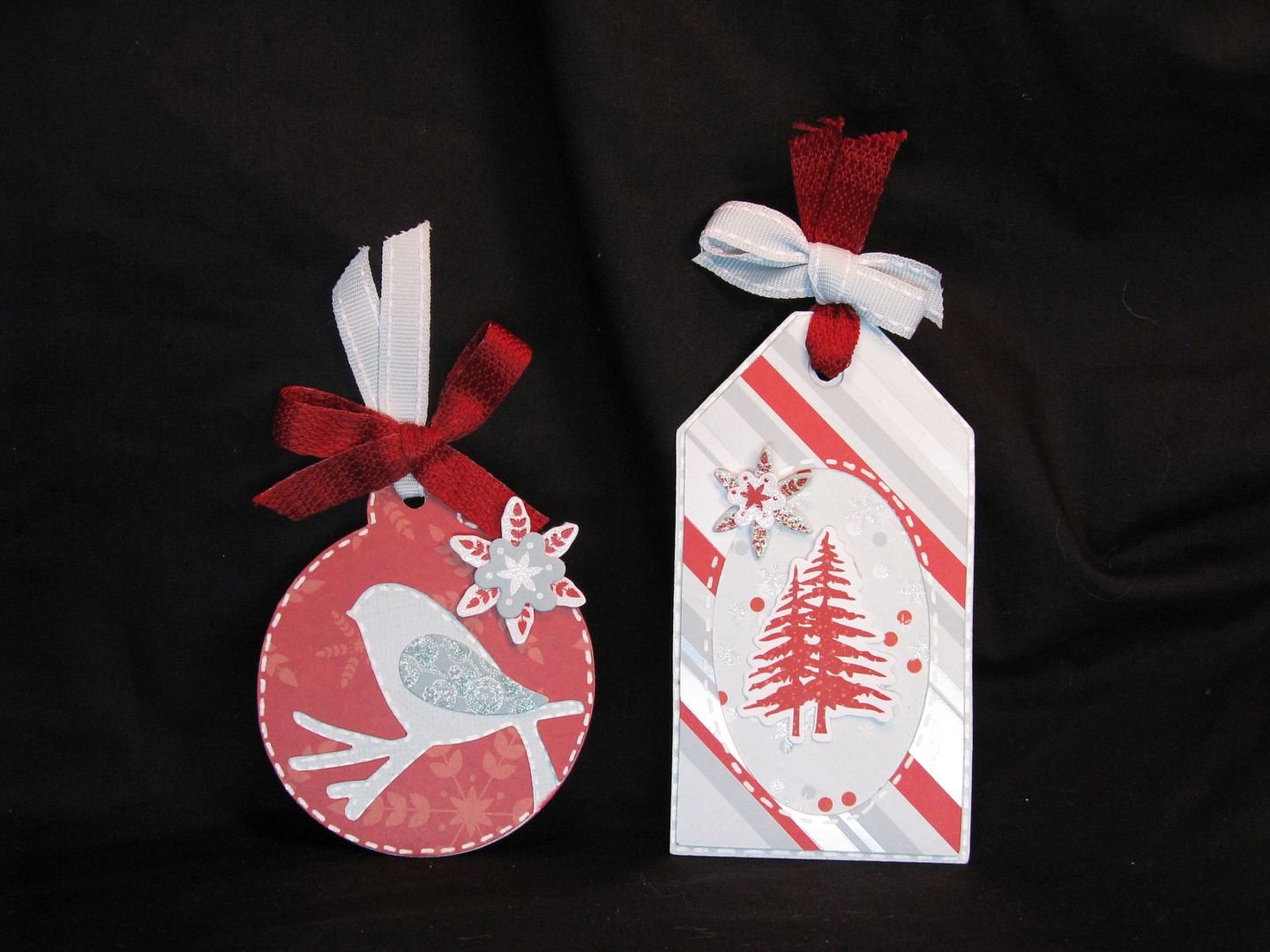 This tag was cut at 3" using the Very Merry tags mini cartridge. I then added a wing to the bird(that fit perfectly) from the
SEI sparkling frost accent kit
.
The "to"(at 1") and "from"(at 1 1/4") were cut from Jubilee(pages 80 and 81).
This tag(page 80) was cut using the Joys Of The Season cartridge at 4". The glittered trees and snowflakes are from that same awesome pack of SEI Sparkling Frost accents(seriously you need this).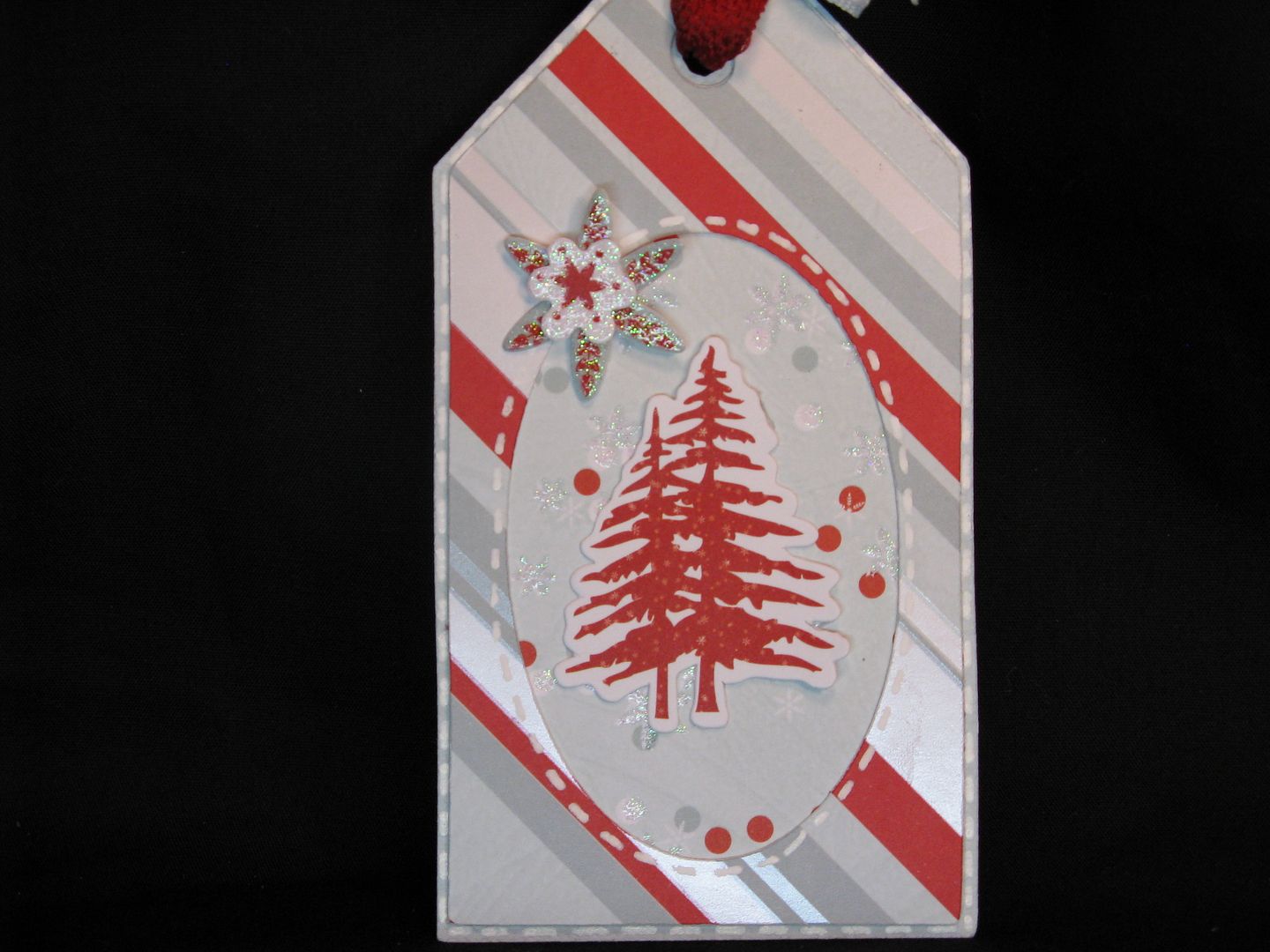 I then stamped the 'to' and 'from' on the back with a stamp set called 'No Peeking'.